Question
Partner report shows that the cPanel Certified Partner status is active and there are students with active certifications. Is it expected that there are zero qualifying students?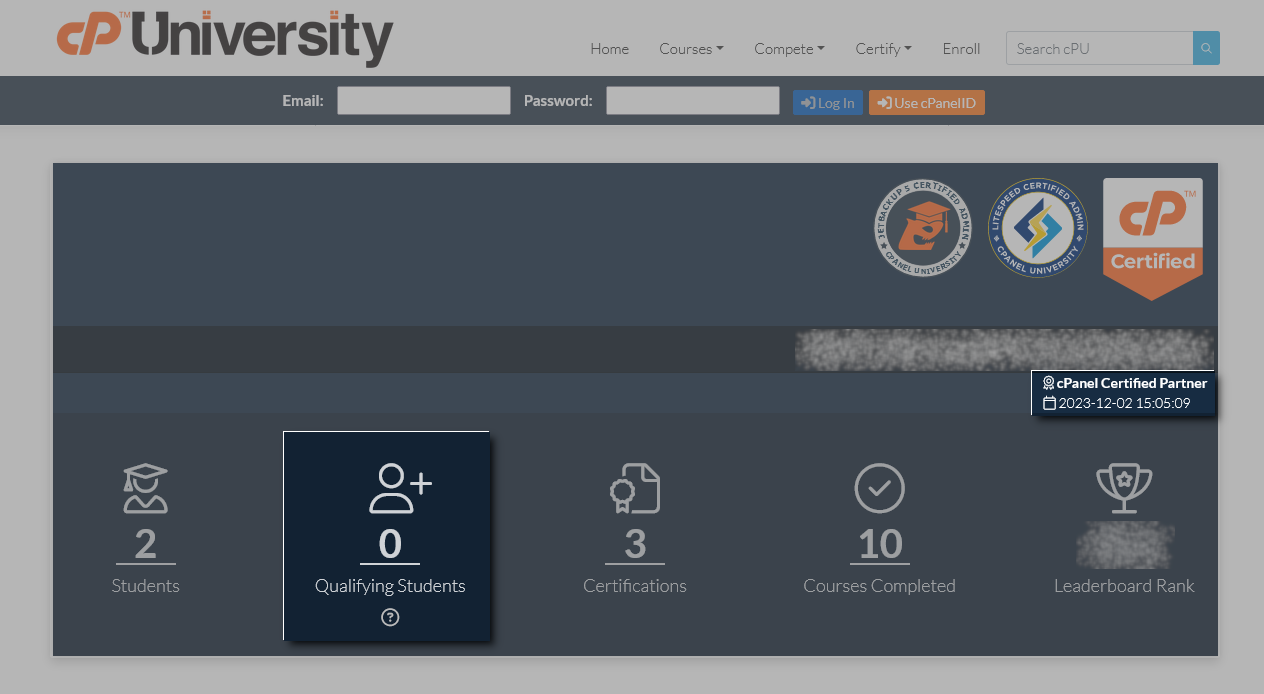 Answer
Yes, it is expected.
Qualifying students are "spent" upon certification or re-certification. It is like students that did their certification before the certified partner status renewal. So a partner needs qualifying students
for their renewal and then this number is reset.