The Partner Certification Progress Report contains helpful information to aid our Partners in understanding their current cPanel Certified Partner and employee certification status.
To view your report, you will need to first be given permission to access the Partner Dashboard.
Once you have Partner Dashboard permissions, viewing the report is simple.
Viewing Your Report
1) Visit university.cpanel.net and log in at the top bar. You must log in with your cPanel University credentials; cPanelID is not integrated with the Partner Dashboard.

2) Click Partner Dashboard

3) Click Partner Certification Progress on the left side menu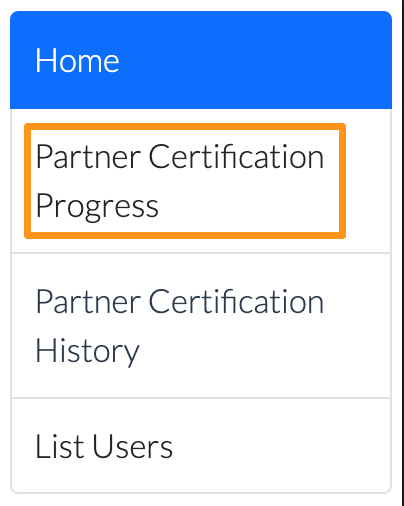 You may also find the following article helpful once you have accessed the report: Understanding the Partner Certification Progress Report.