Users who would like to change their profile information, including their email address, may do so through the My Info section in the University.
To access this menu, move your cursor over your name in the top middle of the University and select My Info in the drop-down menu.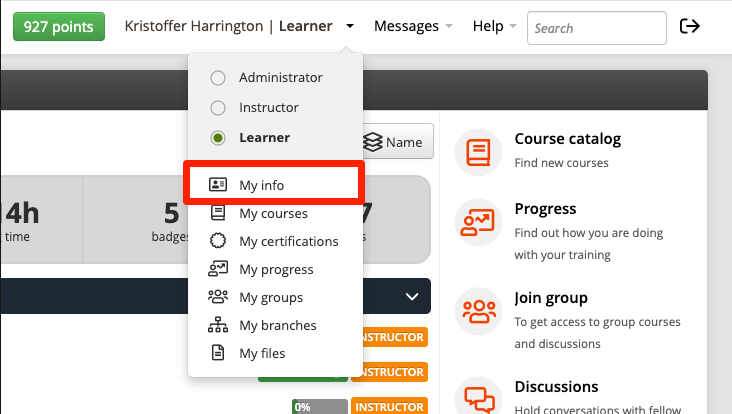 From the My Info menu, you can change your user information, including your email address.
NOTE: Changing your email address may change your account's associations with your company. If you are using cPanel University to get your companies' Partner Certification, ensure your domain matches your company's domain.